At OXIGREEN COLORADO
we offers professional and affordable eco-friendly carpet & upholstery cleaning. We use a powerful steam cleaning extraction method recommended by leading USA carpet manufacturers. Our attention to details, use of green eco-friendly cleaning solutions and prompt service is what separates us from the Competition.
OXIGREEN COLORADO is dedicated to provide you, our valued customer, with superior service, backed up by years of experience, at very affordable cost.
WE ARE USING HYDROGEN PEROXIDE
The obvious problem in keeping a carpet looking like new is dirt. Dirt acts as an abrasive to carpet. And each time you walk on the carpet, you grind in the dirt (abrasive). This cuts and damages the fibers, leaving the carpet and rug looking worn. Vacuuming helps, but vacuuming alone is not enough. Regular carpet cleaning services are vital in keeping carpets and rugs looking better and lasting longer.
Most carpet manufacturers recommend professional cleanings every 6-18 months. If you have babies, toddlers, puppies, kittens or if you suffer from allergies, you need a reliable, certified professional carpet cleaning call us now to schedule an appointment.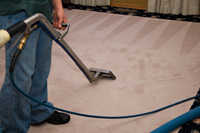 At OXIGREEN, we would like to be your carpet cleaning company. Please call us (720) 459-057
We clean and Sanitize your Mattress.
Hypoallergenic Products
Protector (optional)
Protect your carpets with Scotch guard Protected carpet stays cleaner, brighter, and fresher— longer! Plus, it makes vacuuming and cleaning up spots easier. So, don't block off your room. Block out the dirt and spills.
Our CARPET PROTECTOR will:
Prevent browning and yellowing
Prevents stains
Prevents re-soiling
Keep your carpet clean longer
Our scotch guard protector is:
Safe for children and pets
And has earned the Green Seal
we clean tiles & Grout
Call us today to schedule an appointment: (720) 459-0057